Cumberland, Dauphin, Perry & York Counties, PA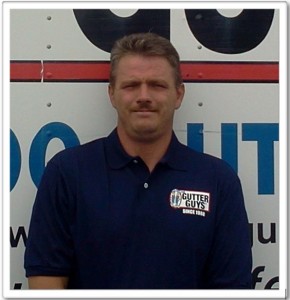 The Gutter Guys of Harrisburg is owned and operated by Michael Barton.  I started working in the gutter business in 1990. I originally worked for my father, which in the beginning was a gutter cleaning and small repair business.  In 1998 after my father's passing I took over the business.  In 2003 I decided that I could better serve the needs of my customers by becoming part of The Gutter Guys franchise system, where we service Cumberland, Dauphin, Perry and York counties in Pennsylvania.  My wife Kelly and I have 3 children and we live in Enola, PA.
Since the start of my fathers' business, customer service has always been the basis of my business, and since 1988 it has been the top mission of The Gutter Guys enabling us to have over 300,000 satisfied customers. In addition to award-winning customer service, our company mission includes being a part of the communities we serve. We sponsor the Little League team, Paxtang Softball and Basketball League teams and have also assisted with Rebuild Harrisburg and Habitat for Humanity organizations.
Our office services Cumberland, Dauphin and Perry counties. For a fast free estimate for all of your gutter needs please contact The Gutter Guys at 1-800-GUTTER-1.
The Gutter Guys 
200 South 41st St
Ste F
Swatara PA 17111
Local Number (717) 561-1027
We look forward to you joining our growing list of happy and returning customers.
Dauphin Co PA & Hershey PA

Perry Co PA & Duncannon PA

Cumberland Co PA & New Cumberland